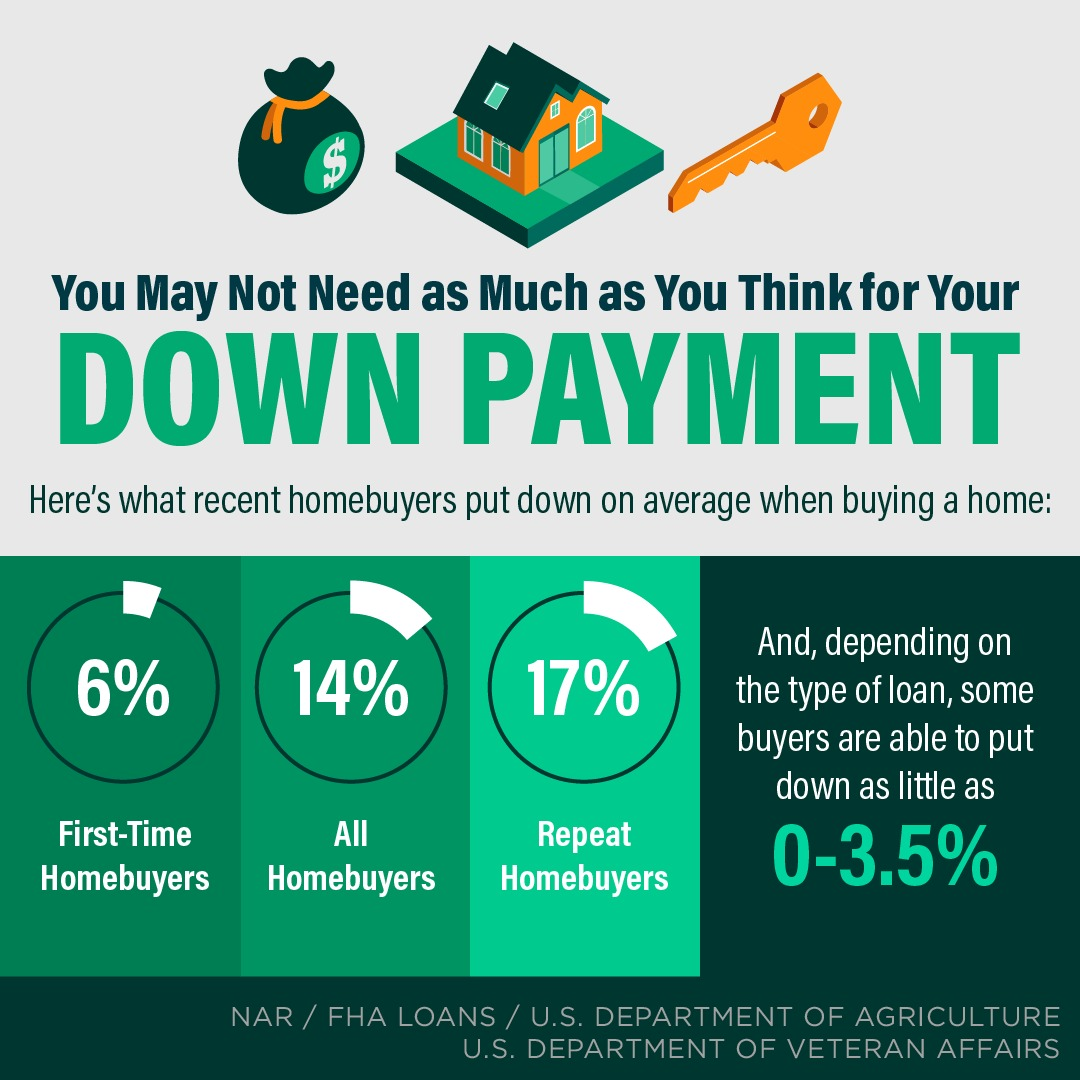 The financial benefits of owning real estate significantly outweigh the option of renting. Renting is certainly a must for some, and is what one may have to do while they build up to becoming a homeowner. Becoming a homeowner requires solid employment, good credit, and some type of down payment. Savings can all be built over time and if achieved can provide incredible long-term financial growth by becoming a down payment on a home. In fact, many people think you need a 20% down payment in order to purchase a home and that is just not the case.  There are various loan programs available requiring much less than 20% down.
The savings of your nest egg that you would put into a home purchase is the single most powerful investment vehicle to build household wealth and financial security. Did you know that the average net worth of a homeowner is 40 times higher than one of a renter? There are many factors that play into this statistic.  Take in my outline below as well as the video link below from Matthew Gardner, Windermere's Chief Economist who also weighs in on this subject.
Over time, your mortgage payment becomes easier to afford. Fixed mortgage payments do not go up, but rent inevitably does. While your mortgage stays fixed your income often increases, making the monthly payment easier to handle.
Real estate is a solid long-term investment. Historical home price appreciation is on your side. The historical average is 3-5%, and in some cases, that figure has been much higher. Only once, during the Great Recession, did we see multiple-year price declines. However, the people that held onto those homes since that time have been handsomely rewarded with phenomenal equity. Real estate is a long-term hold investment that provides shelter and financial opportunity.
You cannot live in your stock certificate. Real estate is an investment that you can touch, feel, smell, live in, and improve! You have to live somewhere and allocate a portion of your income to shelter. Why not pay your shelter budget towards an asset that is growing for your financial future? You can also make improvements to your property that you can enjoy which will also increase the value of the asset. Diversifying your investments is important, stocks are a natural option, but real estate should be in the mix as well. I have even seen first-time buyers keep their starter home as a rental, move on to their next home and start to build their own real estate portfolio.
Every mortgage payment goes towards paying down your loan principle. Right now, mortgage rates are up a bit, leading to conversations about the impact of rates. One thing I know for sure is that the interest rate on rent is 100%! None of that money ever comes back to you. Your mortgage payment goes back into your asset and becomes a forced savings account. This piles your money safely away all while your asset is appreciating year-over-year which builds long-term wealth.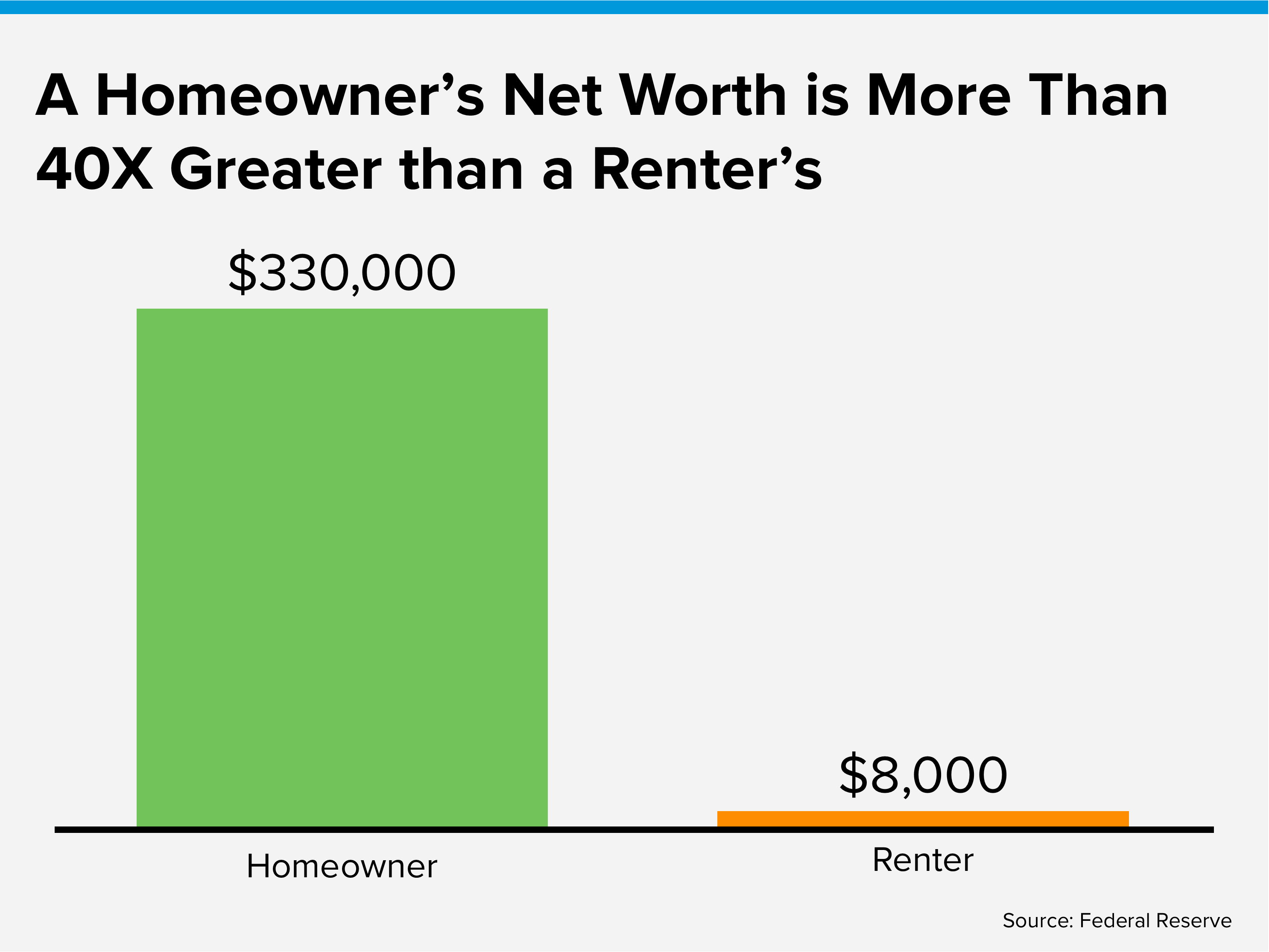 Owning real estate provides tax benefits. Depending on the state you live in, you can write off your real estate taxes and mortgage interest. This can offset your tax burden and save you significant money every year. There are also capital gains tax exemptions on your primary residence that you have lived in for at least two years of the last 5 years (make sure to consult your tax expert on the details). You can have tax-free gains of up to $250,000 for a single person and up to $500,000 for a married couple. This is a wonderful opportunity to move your wealth towards your future when planning for big lifestyle improvements such as retirement.
I will leave you with this: it can seem overwhelming to take on the task of buying your first home or to prepare to own again after renting. Start by understanding that shopping in the price range you can afford matters. Often times people want to get their forever home right off the bat and that makes the accomplishment of becoming a homeowner much harder. Figure out how much you can afford now and put your nest egg to work sooner rather than later to start building wealth. Maybe it is a small condo that fits your budget now, but over time the money saved and the equity built can turn into the down payment needed to purchase your forever home.
Owning real estate is a step-by-step journey that takes time and sacrifice. Your patience and commitment will be rewarded with compounded savings which will lead to building long-term wealth. It also creates a fond memory lane of that first condo or small house that you loved making a home, which then became the vehicle to afford the next home that better suited your lifestyle. If you are curious about the prospect of owning real estate or have a special person in your life who is poised to become a homeowner, please reach out. It is my goal to help people understand the process, align them with a trusted lender, help them make strong financial decisions, and match their living situation to their lifestyle.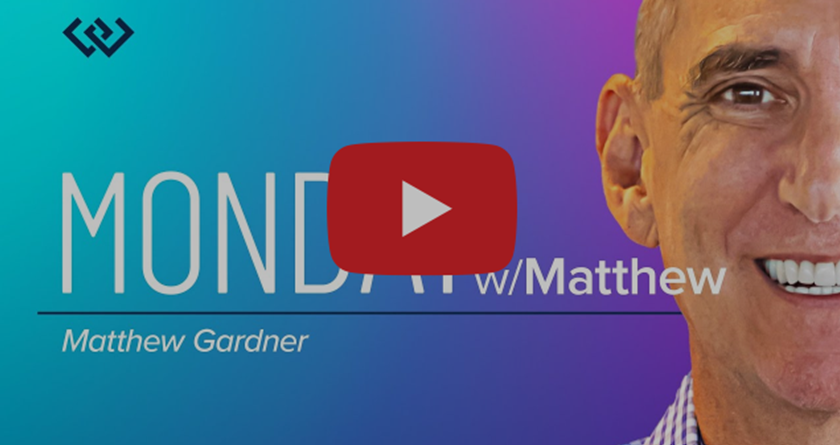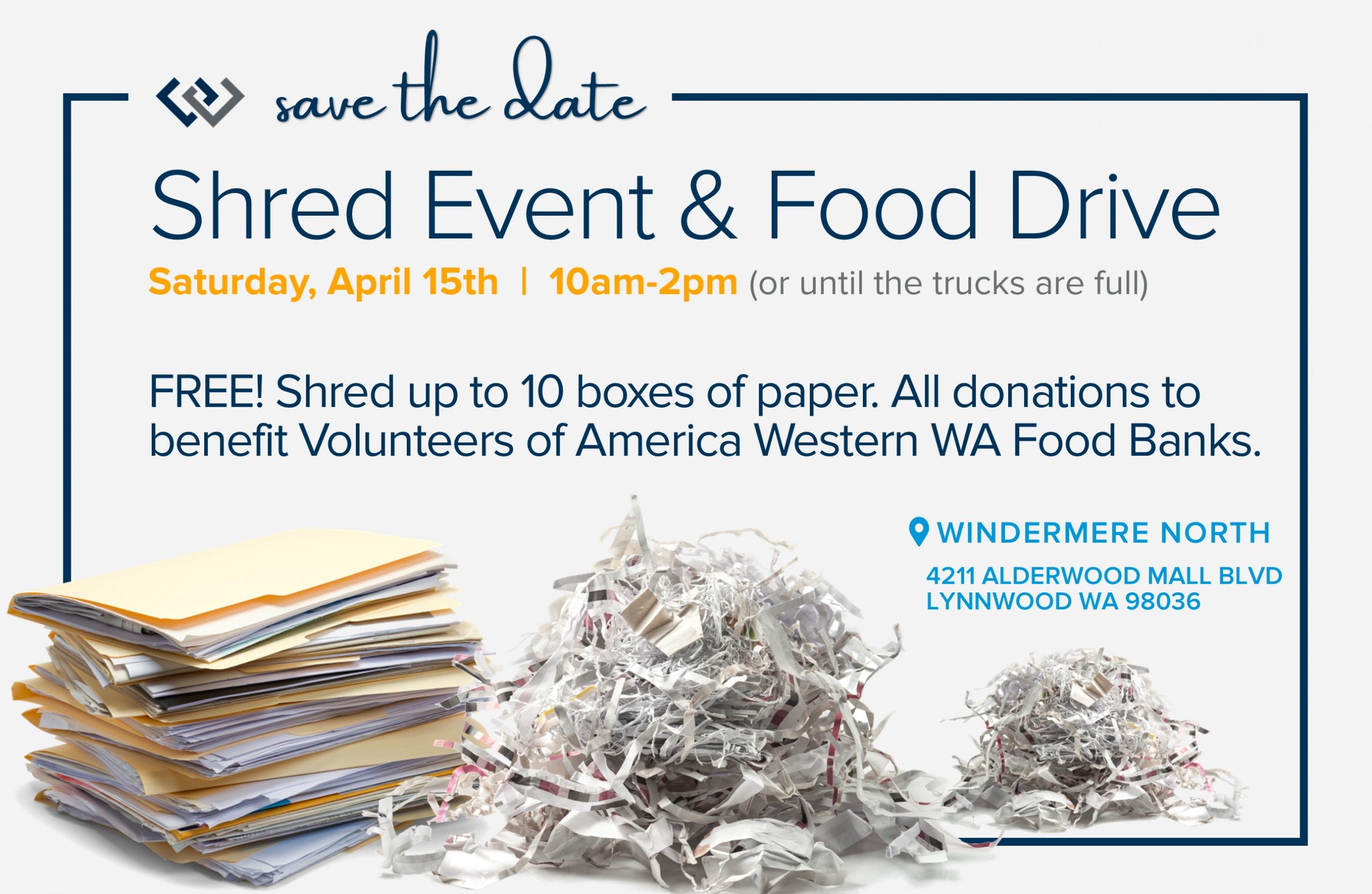 You're invited to our annual Paper Shredding Event & Food Drive. We partner with Confidential Data Disposal to provide a safe, eco-friendly way to reduce your paper trail and help prevent identity theft.
Saturday, April 15th, 10AM to 2PM*
4211 Alderwood Mall Blvd, Lynnwood
Bring your sensitive documents to be professionally destroyed on-site. Limit 10 file boxes per visitor.
This is a paper-only event. No x-rays, electronics, recyclables, or any other materials.
We will also be collecting non-perishable food and cash donations to benefit Volunteers of America Western Washington food banks. Donations are not required, but are appreciated. Hope to see you there!
*Or until the trucks are full